The Alkaline Water Challenge
It never ceases to amaze me when I search the internet with regards to alkaline water and water ionizers.  The web is filled with 92,000,000 different interpretations of what alkaline water is, and whether or not it is beneficial.  I feel for consumers out there who are trying to make heads or tails of the industry and trying to decide whether or not a water ionizer and alkaline water itself is a worthy investment.
Many of us are not privy to "the finer things in life" because of one reason or another.  It seems that those with the most amount of money to invest always have the advantage of having the latest, greatest, and most beneficial products and services at their disposal.  Those who are well off often have the luxury of traveling off the beaten path to explore the very best of all things.  Many of us are stuck in a relatively small world of goods and services.  Think about it, most of the products and services that you use are likely ones that you have seen in some sort of mainstream media.  Be it TV or your favorite magazine, products are pushed on us every day, and more often than not, we embrace these products in our everyday lives.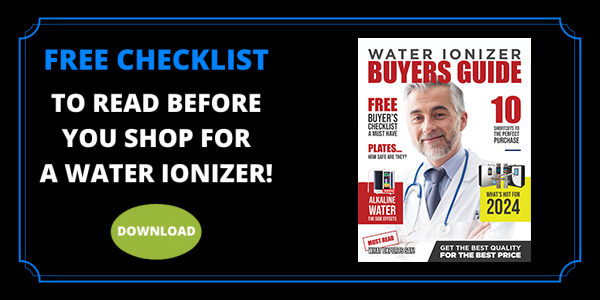 What if there is a whole other world out there of extremely effective and beneficial products and services that are flying under the mainstream radar.  What if these products were so effective and so amazing that word of mouth praise outperforms any media marketing on earth?  The products do exist and they are fantastic gadgets and devices that simply work and consequently do not need any marketing dollars behind them.   The users of these products sing their praises from every treetop in the land.  It is these effective and beneficial underground products and services that 90% of us never have the benefit of experiencing.
Alkaline water is one such amazing, fantastic and overwhelmingly special product.  For all the "pros and cons" you may stumble across online.  For all the doubt that effective marketers who are losing market share because of alkaline water are shoving into your consciousness.  I urge you not to be swayed.  This water is nothing short of a miracle and it has changed the lives of countless people all over the world.  The science is tried and true, and there is a 60-day trial available from every major water ionizer company in the industry.  You are only 60 days away from experiencing the special benefits that everyone is talking about under the mainstream radar.  Take a leap of faith.  Take the alkaline water challenge for 60 days and you will never look back.  You have nothing to lose, but oh so much to gain.