Water Ionizer of the Year!
A brand new year is upon us and it's time for us to announce the 2021 Water Ionizer of the Year!
Who Is The Water Ionizer Of The Year?
The winners of AlkalineWater.com's 2021 Ionizer of the Year Award… the ACE-13 (countertop) and UCE-13 plus (under-counter) from Tyent USA!
A brand new addition to the Tyent USA family is the ACE-13 water ionizer. It's a countertop machine that is revolutionizing the ionizer industry.
The ACE-13 also features a faster flow rate, the industry's first customized LCD design display used in an ionizer, and an upgraded 7th Generation SMPS Plus power source.
The top under-the-counter water ionizer is the UCE-13 plus from Tyent USA.
Tyent water ionizers continue to outperform all of the latest models from all of the major brands in several categories.
We have added a few different judging categories this year. Check it out!
1) User-Friendly
The ACE-13 and the UCE-13 plus are very simple to use. Both machines have easy touchscreen operation and their screens are modeled after a smartphone and just look really cool. Both machines feature voice commands, which is a great feature. We found that the ACE-13 and UCE-13 plus water ionizers are very easy to program and to adjust based on the different types of source water that you could have in your area.
2) Water Cell and Plate Size, Design and Material
We are still the most impressed with the plates of the ACE-13 and UCE-13 plus. We have found the most beneficial plate design to be the titanium, solid/mesh hybrid plates which are dipped multiple times in platinum. The water cell inside of the Tyent machines is superior to other machines we tested. Tyent's water cell is easy to service and clean due to the fact that it's screwed and not glued. Tyent's water cell also wastes less water than its competitors.
3) Filtration
Dual filtration is the way to go! Tyent machines continue to have two of the biggest filters in the industry which filter out an impressive amount of contaminants. We are very pleased with Tyent's updated filtration report. You can read the full updated filtration report here: Tyent USA Filtration Report
4) Hydrogen
We are starting to hear more buzz about hydrogen in ionized alkaline water. There are several studies that correlate hydrogen with positive health effects. Hydrogen actually can stimulate the body to produce more of its own antioxidants. The Tyent ACE-13 and UCE-13 plus machines are able to generate ionized alkaline hydrogen water with generous levels of molecular hydrogen.
5) Price
Tyent water ionizers are still the most competitively priced machines on the market.
A Tyent water ionizer machine will stand the test of time, saving you a lot of money in the long run. Tyent's lifetime warranty guarantees that!
Just imagine how much money you would have to shell out on repairs, or even a new alkaline water machine if that warranty didn't exist?
WARNING:
Please remember to watch out for cheaply made machines from other companies!
A water ionizer is an investment in your health. Poorly made machines could be downright dangerous!
6) Warranty
Tyent USA still offers the best warranty that we've seen in the water ionizer industry. They have a lifetime parts and labor warranty with no stipulations.
This proves to us that Tyent USA stands behind their machines!
Whenever we did have a question about the machines, the tech department was on point and was always extremely helpful!
7) BBB Rating
We think that it's important for a company to take care of its customers, even after the sale.
We checked the BBB ratings of all of the top water ionizer companies, and once again, Tyent USA came out on top with an A+ rating.
HONORABLE MENTION
Coming in a very close second to the ACE-13 as our top COUNTERTOP water ionizer is the ACE-11 from Tyent USA.
We feel like we had to mention the ACE-11 since it's been unbeatable for so many years.
The ACE-11 continues to be one of the top COUNTERTOP machines in the industry.
We do not have an honorable mention for the top under-the-counter machine because nothing even comes close to the UCE-13 plus in this category.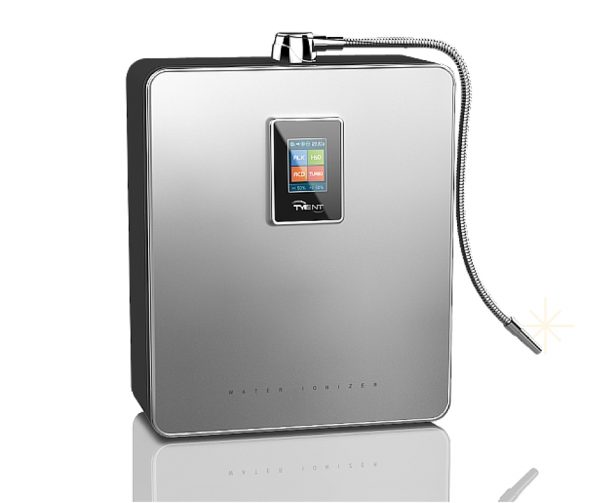 Once again, we had a great time testing so many water ionizers. Tyent USA remains an industry leader and one tough opponent to beat.
If you're in the market for a water ionizer, we suggest giving Tyent USA a shot. They have a 75 day trial period and some of the best customer service we have ever come across.
Congratulations Tyent. You did it again!